WEG develops, assembles and manages aspiring talent also representing world renowned entertainers
Develop craft and skills necessary to build a professional career in the music industry. Everything from voice, songwriting, image and branding, music and video production, live performance, marketing and social media.
We tailor all aspects of the artist's career including: managing live performances, working with record labels, logistics, cultivating fan base and navigating through contracts.
Tours can become large-scale enterprises that last for several months or even years, are seen by hundreds of thousands or millions of people, and bring in millions of dollars in ticket revenues.
Wright Entertainment Group
Wright Entertainment Group is an industry leading entertainment company founded by legendary music manager, Johnny Wright.
Acclaimed and pioneering rock band Incubus. Record-breaking artist and producer Akon. Multi-platinum selling artist Ciara. Multi-GRAMMY winner and global legend, Janet Jackson. Internationally recognized creative director Laurieann Gibson. You name the artist and Wright will tell you how he's worked with them on a deep level and guided their career. You'd think that with this résumé, Wright would exclusively work with household names, but you'd be wrong. Wright's true passion lies in developing artists and helping them get out on stage to perform for the masses. Look out for big things from multi-instrumentalist and supremely talented artist-producer Francesco Yates (featured on Robin Schulz's "Sugar" and on tour with Justin Timberlake) as well as In Real Life (colloquially known as IRL), the winners of ABC's hit TV Show Boy Band, who released their debut album in 2018 alongside the Top 40 single "Tattoo (How 'Bout You)." Wright knows that these stars are only getting brighter and intends to add them to the laundry list of artists he's shaped and molded. Wright continues to operate his storied empire out of Orlando, Florida, where in addition to reflecting on his already remarkably successful career, focuses on faith, family and the next rabbit he's going to pull out of his hat.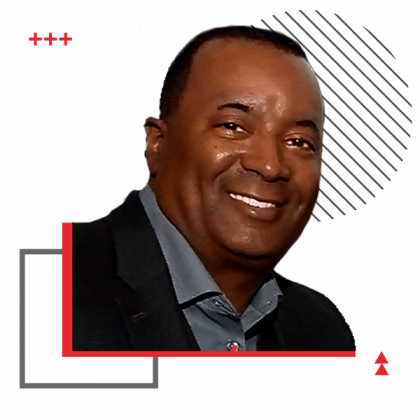 Johnny Wright has come to be known as one of the foremost music managers of all-time. Through hard work, creativity and a strong sense of commitment he has developed successful ventures in all areas of entertainment, from music management to film and television production.
In 1993, after getting his start with New Kids on the Block and the hit dance group, Snap!, Wright relocated to Orlando, Florida where he began managing a local vocal group that had recently been signed to Jive Records. Known as Backstreet Boys, this vocal group blew up in Europe and soon re-crossed the Atlantic to make waves in the U.S. After a lot of hard work and perseverance, BSB hit the top of the charts; their first two albums went 14x and 13x platinum, respectively. In 1996, Wright had the opportunity to hear another Orlando-based vocal group who called themselves *NSYNC. Immediately recognizing the group's talent and pop potential, he secured them a deal with Jive Records and started worldwide promotion. Soon, even your grandmother knew about *NSYNC, as the boy band joined their label-mates Backstreet Boys as one of the most successful musical acts in history. Their sophomore album, No Strings Attached, set global records by selling 1.1 million albums in one day and 2.4 million albums in one week. It's hard to strike gold so many times, but Wright was determined to do it yet again, this time with a young girl named Britney Spears. Wright and his team uniquely positioned Spears to gain her own international recognition by putting her on tour with *NSYNC. In turn, Wright guided Spears through the pinnacle of her career, selling more than 60 million albums worldwide by 2003. It was around this time that Wright lent his talents as an executive producer on the set of the Paramount/MTV film starring Spears entitled Crossroads, as well as the Miramax film, On The Line, starring *NSYNC's Lance Bass and Joey Fatone. In 2002, *NSYNC's Justin Timberlake, with Wright's support, released his solo debut Justified. But it was with 2006's FutureSex/LoveSounds (and tour of a similar name), that Wright had established Timberlake as one of the world's preeminent superstars. FutureSex/LoveSounds went on to sell seven million copies worldwide and inspired a 100-date North American and European tour. Wright also masterfully led Timberlake through his third, fourth and fifth releases: the two-part The 20/20 Experience, (which set new worldwide records and created a now legendary marketing campaign with international brand partners like Target, MasterCard and Anheuser-Busch) and Timberlake's latest, 2018's Man Of The Woods, respectively. Wright and Timberlake continue to enjoy a very strong relationship, having worked with each other for 25 years. In the midst of Timberlake's global dominance however, Wright and his company, Wright Entertainment Group, introduced a new pop-rock group named Jonas Brothers. Teen brothers Nick, Joe and Kevin Jonas, carved their place out in music history with two number one albums, sold out arena tours, a TV show and several movies. Their 2009 North American tour sold over 850,000 concert tickets within 48 hours of going on sale and their 3D movie and Camp Rock movies inspired numerous subsequent tours. As the brothers began to go their own ways and explore individual projects, Wright aided both Nick and Joe in launching their own solo releases in addition to executive producing the TV show Married to Jonas starring Kevin on E! Network. Wright had clearly and undeniably become a pop music authority and because of that, entertainment mogul P. Diddy has called on him several times for his experience and expertise, coaching artists on MTV's P. Diddy's Starmaker and on MTV's Making The Band 3 among other instances. After three seasons on MTV as the number one rated show across television in its time slot for the coveted 14-34 age demographic, MTB3's Danity Kane released their self-titled debut album to a legion of anxious fans under Wright's direction. The album launched on the Billboard charts at number one and quickly sold over a million albums.